About Us
DoctorQA.com is dedicated to connecting the public with vein and vision experts. We've compiled a national database of vein specialists and eye doctors so that it's easy for patients to find a local vein specialist regardless of location. Our team has also accumulated medically reviewed information about the most common procedures and conditions related to veins and cataracts. If users are unable to find information about a particular medical situation, our technology makes it easy to receive free answers directly from local experts. Learn more about DoctorQA by reading about our leadership.
Steven E. Zimmet, M.D
DoctorQA is proud to have the distinguished vein and dermatological expert Dr. Steven E. Zimmet as a Medical Director. Dr. Zimmet has received worldwide recognition for his contributions to the phlebology community and has been involved with laser medical procedures and training for over 20 years. Dr. Zimmet is the Founding President of the American Board of Phlebology, Editor of "Phlebology: The Journal of Venous Disease", Past-President of the American College of Phlebology and is the former Founding Chairman of the American College of Phlebology Foundation.
Dr. Zimmet has been distinguished by his peers as being within the top 5% of physicians within the entire country as designated by his inclusion in the Best Doctors in America 2011-2012 Database. He is a recipient of the American College of Phlebology Leadership Award due to his continued leadership and advancements within the phlebology field. Dr. Zimmet has also been named by Vein Magazine as one of the 25 most influential venous disease professionals in the entire world based on voting conducted by an international board of physicians.
Dr. Zimmet earned his Medical Degree from Georgetown University School of Medicine. He has been board certified by both the American Board of Family Practice and the American Board of Phlebology. He has given over 70 presentations at medical conferences around the world and has provided a great body of scientific work for medical textbooks and journals. He is a fellow of the American College of Phlebology an Emeritus Fellow of the Australasian College of Phlebology and an Honorary Member of the French Society of Phlebology. Dr. Zimmet has been in private practice since 1996 as the founder of Zimmet Vein & Dermatology in Austin, Texas.
Melvin Rosenblatt, MD

Vein specialist Dr. Melvin Rosenblatt is a Medical Director of DoctorQA. Dr. Rosenblatt has earned national recognition from throughout the phlebology community for his commitment to the treatment of venous disease. Dr. Rosenblatt was the first doctor to conduct Endovenous Laser and Closure procedures in Connecticut, making him among of the most experienced vein specialists within New England. His experience also includes time spent in high level positions at Yale University School of Medicine and at the prestigious Memorial Sloan Kettering Cancer Center in New York City. Dr. Rosenblatt is currently the Medical Director and Owner of Connecticut Image Guided Surgery in Fairfield, Connecticut.
Dr. Rosenblatt prides himself on maintaining a very active role within the phlebology field. He is currently the President of the American College of Phlebology (ACP).
Dr. Rosenblatt has received Board Certification in Radiology and Interventional Radiology. His clinical expertise pertains to Interventional Radiology and Endovascular Surgery. He earned his Medical Degree from State University of New York Downstate Medical Center. Dr. Rosenblatt conducted his residency at Brooklyn's Maimonides Medical Center and his fellowship at the Johns Hopkins Hospital. Dr. Rosenblatt regularly speaks across the country at medical lectures and is a prolific writer who has published numerous book chapters and medical articles.
Stephen F. Daugherty, MD, FACS, RVT, RPhS

Dr. Stephen F. Daugherty, MD, FACS, RVT, RPhS offers his wealth of knowledge in vascular surgery and Phlebology as a Medical Director at DoctorQA. He is credited for developing the hospital-based non-invasive diagnostic vascular laboratory in 1996 at Gateway Medical Center in Clarksville, Tennessee, and with his efforts the laboratory earned accreditation from the Intersocietal Commission for the Accreditation of Vascular Laboratories the following year. In 2001, he utilized his vascular expertise to conceptualize and design a hybrid endovascular operating room for conducting X-ray guided vascular treatment procedures at the Gateway Medical Center, making it among the few such sophisticated operating rooms in the U.S. at that time and a prototype for other medical centers across the country. His expertise was also directed at designing new endovascular operating rooms at Gateway Medical Center's relocation in 2008.
His practices in venous and percutaneous – the minimally-invasive "needle-stick" – arterial procedures have made him a distinct name in the medical field. Although these practices are widely-used now, Dr. Daugherty was the first physician in the locality to carry out such advanced medical procedures. As technology progressed, he was able to utilize minimally-invasive procedures in his venous practice in 1997 and in 2004 he established VeinCare Centers of Tennessee. After 2008, he limited his practice to the treatment of venous diseases that include microphlebectomy, foam and liquid sclerotherapy, vascular ultrasound conducted in-office, endovenous thermal ablation, stenting/angioplasty for chronic venous obstruction, and venous thrombolysis.
He earned his undergraduate degree, magna cum laude, in 1979 from Vanderbilt University, and went on to earn his Doctor of Medicine, cum laude, in 1975 from Emory University School of Medicine. In 1984, he finished his internship and residency in General Surgery at Scott and White Hospital in Temple, Texas. Ten years later, he started his practice in vascular and general surgery in Clarksville. Alongside his practice, he regularly speaks at many national conferences on vein specialization and is also a guest editor at Phlebology Forum. He also provides his services as a diplomat and an active member of various medical associations, such as American Board of Surgery, American College of Phlebology, and American Medical Association.
Lindy McHutchison, MD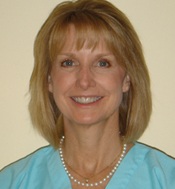 Director of Philanthropy at DoctorQA.com, Dr. Lindy McHutchison developed an interest for Phlebology –the study of venous diseases – only after she underwent treatment for her veins. Before her focus shifted to Phlebology, Dr. McHutchison was a practicing obstetrician and gynecologist in San Diego at Kaiser Permanente for 12 years during which she also dealt with varicose vein issues with her pregnant patients.
To train herself to became an expert in the field of Phlebology, she enrolled as an observational fellow at Duke University with the university's Chief of Vascular Surgery. She continued to study in an extended course in clinical preceptorship with Dr. John Mauriello, who is a renowned educationist in his area of study and a fellow of the American College of Phlebology. She has also trained with Dr. John Kinglsey – another prominent phlebologist – in Birmingham, Ala. Dr. McHutchison passed her Phlebology board exam to become a diplomat of the American Board of Phlebology. She also contributes her time and energy to American College of Phlebology as an active member.
Her experience and expertise in Phlebology have earned her utmost respect in the field, and she has now become an instructor for other professionals seeking training in Phlebology. She has also been on a medical service mission to Honduras to cure patients suffering from vein issues. Currently, she is a Medical Director at the Carolina Vein Center in Durham, N.C., where she and her staff take on a traditional approach to Phlebology to provide special attention and utmost care to all their patients, even after office hours and on holidays.
Dr. McHutchison received her medical doctorate from the Louisiana State University Medical Center, and finished her Ob/Gyn residency at USC LA County Hospital. Besides Phlebology, her passions include ballroom dancing, tennis and swimming.
Ehsan Sadri, M.D., FAAO,FACS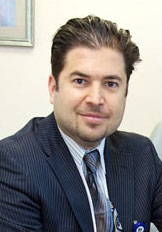 Dr. Ehsan Sadri, M.D., FAAO,FACS, has come onboard DoctorQA.com as a Medical Director with his vast experience in ophthalmology and surgical procedures. His board-certified and fellowship-trained expertise in performing LASIK, glaucoma and cataract surgeries keeps him at par with the latest technological treatment methods in the field, such as phakic intraocular lenses and refractive lensectomy. Besides treating patients of hyperopia, myopia and astigmatism, he also performs advanced cosmetic procedures that include upper and lower eyelid blepharoplasty. He highly believes in catering to each person's individual health needs, and therefore strives to provide personal attention to all his patients.
Dr. Sadri is the founder and former president of the Orange County Glaucoma Society. So far, he has presented and taught the most up-to-date procedures in vision correction and protection at more than 300 lectures across and outside of the U.S. His vast knowledge of the topic has earned him recognition and grants from various prestigious institutions such as the Society of Cataract and Refractive Surgery, the American Academy of Ophthalmology, and National Institutes of Health. He is also a frequent name on Best Doctors in America, Best Doctors in Southern California and America's Top Ophthalmologist lists.
Fluent in Spanish and Farsi, Dr. Sadri earned his bachelor's degree in Spanish and biochemistry from the UC Davis. He received his medical degree at the University of Michigan, where he successfully completed the distinguished Fight for Sight fellowship, wherein he conducted glaucoma and retina research at the Kellogg Eye Center. He went on to complete an internship at the UC Irvine-affiliated Arrowhead Regional Medical Center. He also completed a cataract and glaucoma fellowship at UCI, and residency in ophthalmology at the University of Maryland.